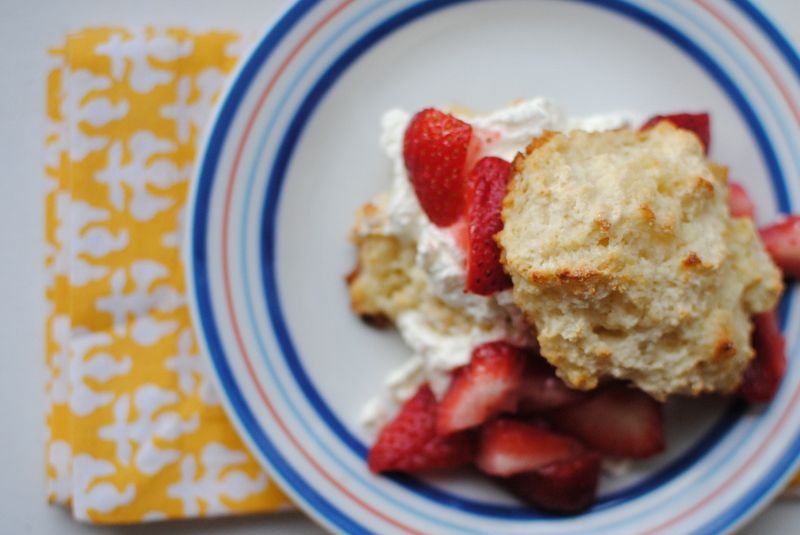 I bought a huge carton of strawberries on Sunday (on sale, hence the huge container) and subsequently panicked. Strawberries turn quickly and I knew that if I didn't use them soon, they'd go to waste. As soon as a entered "strawberry" into Google, the genius that is autofill took over and the rest is history.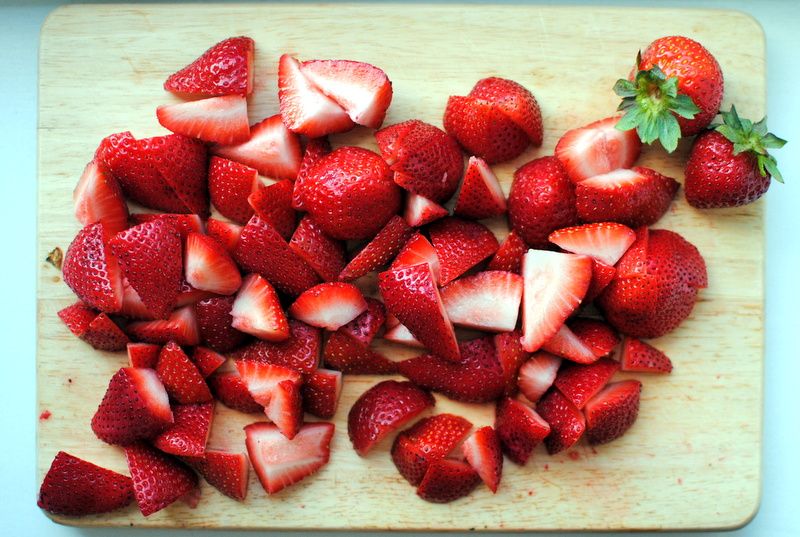 Cut up strawberries and let them marinate in their own juices by adding some sugar and lightly smashing them. I made a simple shortcake out of
this recipe
and also homemade whipped cream (I used 8 ounces of heavy whipping cream, added a teaspoon or so of sugar and whipped until I had soft peaks).