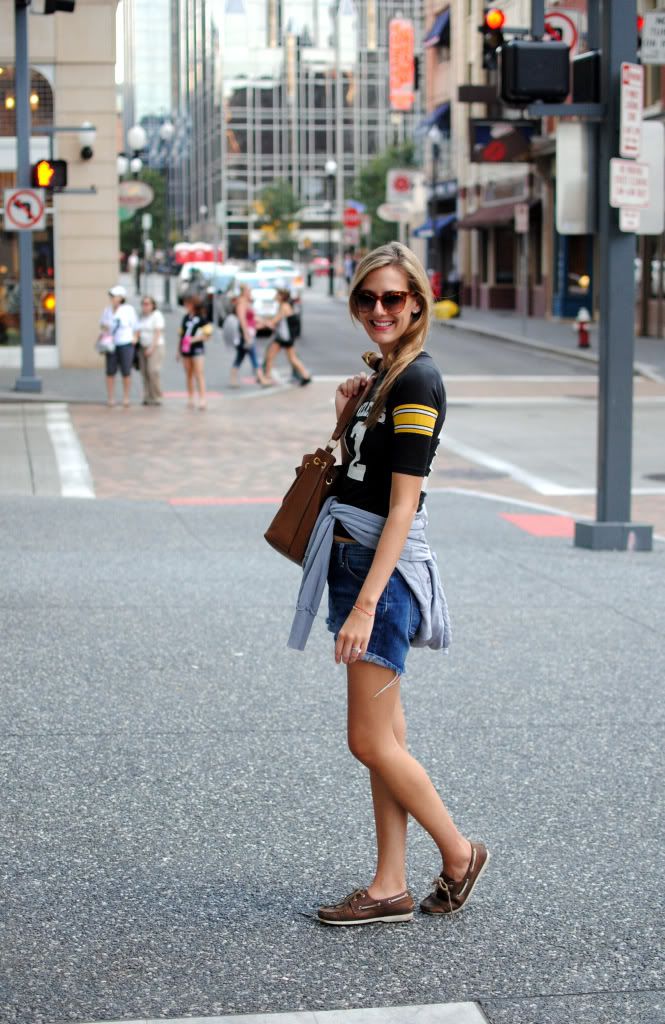 When you marry someone, it's only fair that you'll have to expose yourself to some of their interests (and that they do the same for you). Enter football: Eric and his family share a fervent love for the Steelers. I think the game in itself alright (and actually grew up with Browns and Lions fans), but I've never been a huge fan. (However, the dips, and other various snack foods, are something that I can really get behind.)
I spent this past weekend in Pittsburgh with Eric and my in-laws for the game on Sunday. Pittsburgh is a charming city that's chock full of American history (plus, it's the most recent Gotham City in the newest Batman movie) and I always like to visit a city that I've never been (any travel is good travel in my eyes). I enjoyed strolling around, learning about a new city and of course, eating $8 nachos at an NFL game.
How was your weekend?