One term I've never used to describe my style is
boho
. An effortless, peudo-hippie look is something I strived for a bit back in college (and even sometimes today), but could never quite get right. There are those natural bohemian-esque girls with their perfectly, messy hair, over-sized shirts, arms full of bangles and peasant skirts that drag along the floor; much to my chagrin, I've just never been able to pull it off.
I was asked by JC Penney to particpate in the
American Living's Made for Summer
blogger challenge. They sent me this top and told me to style it however I pleased. I tried for the boho look yet again, but instead of a long skirt, added my crochet, lace shorts and highest platform espadrilles (yes,
all
three
times I've worn them have been documented right here on the blog). While I realize that there's a whole myriad of textures happening here, my inner bohemian tells me that it's ok. Afterall, when one goes
boho
, one must go all the way.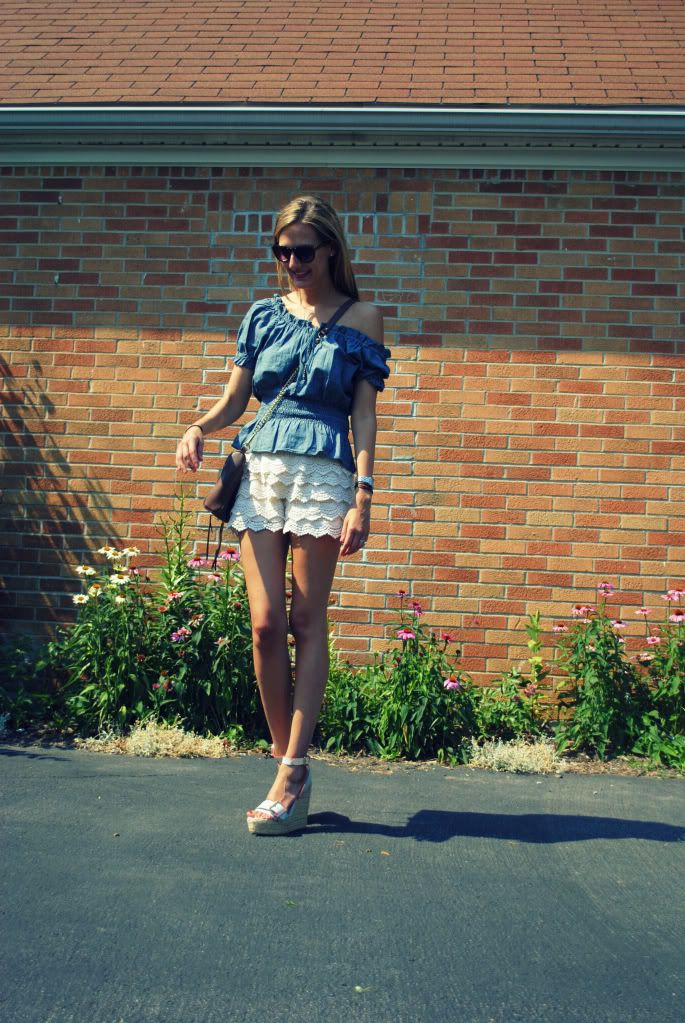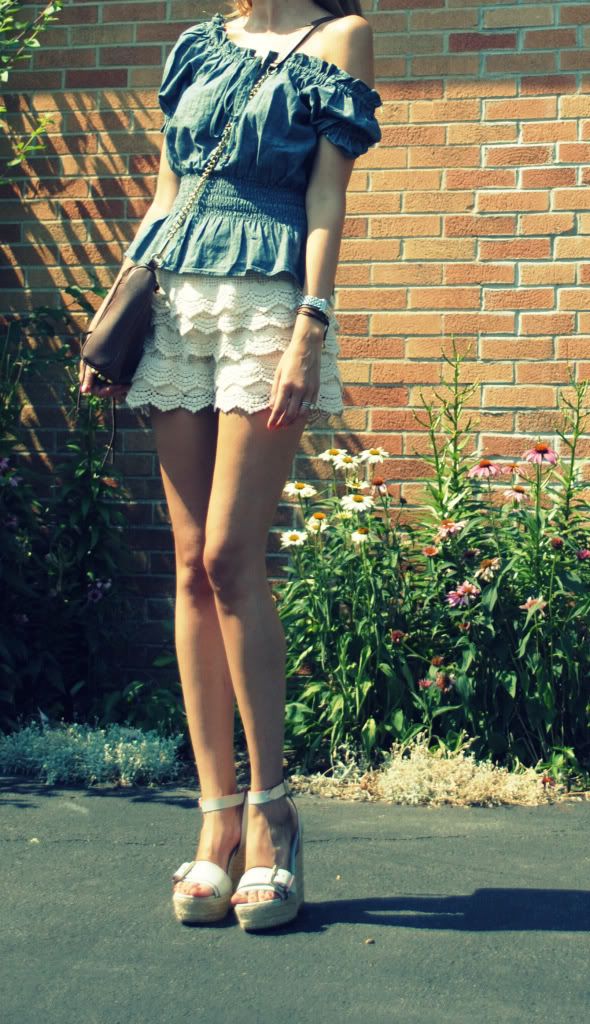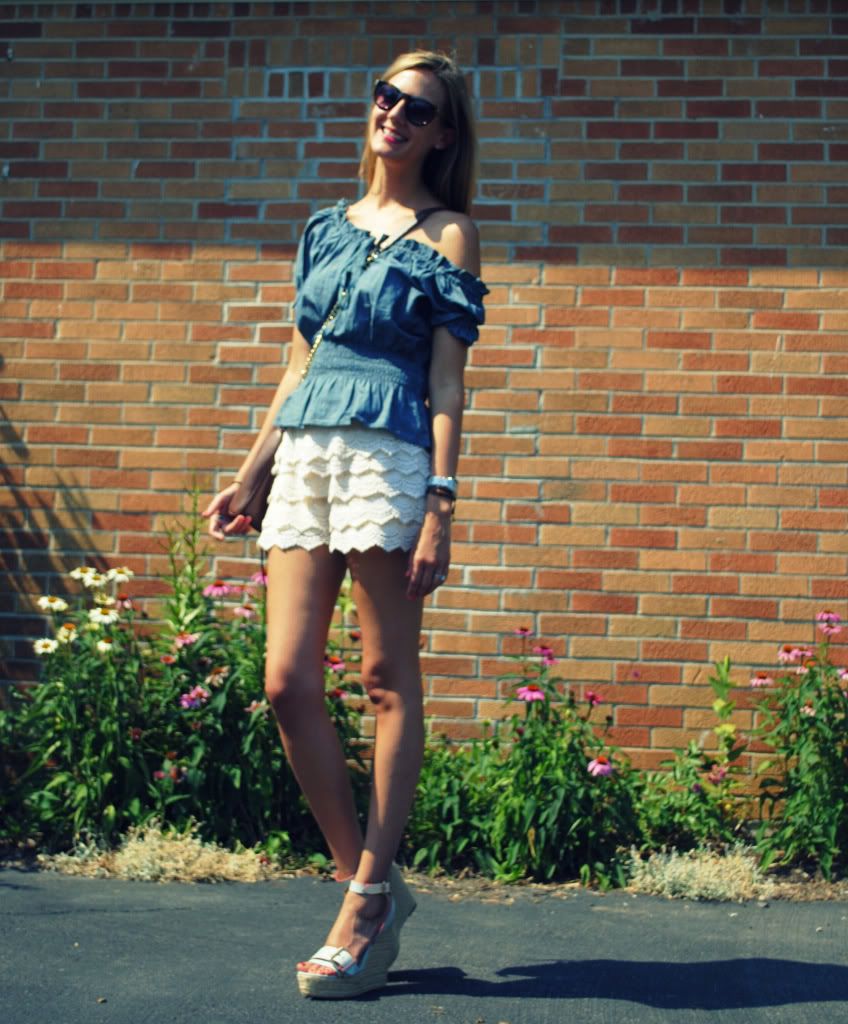 Check out the other bloggers participating: