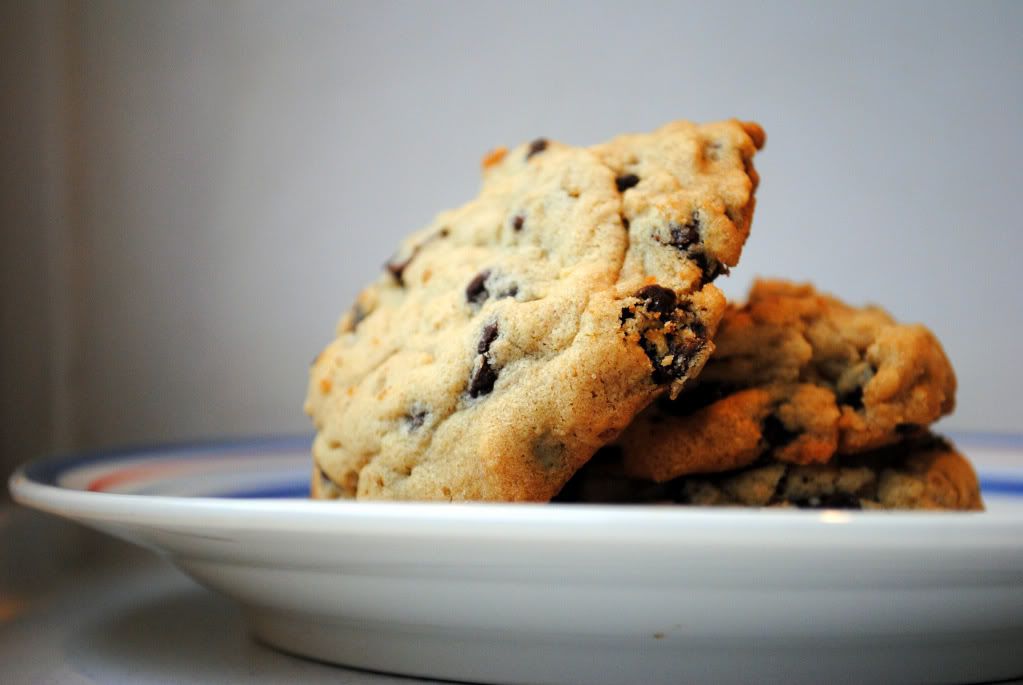 I received a KitchenAid mixer for my bridal shower and had been anxious to put it to work. Suffice to say, it didn't disappoint; it makes mixing so easy! I've never been a huge baking fan, but perhaps the tides will turn now that I have this helpful contraption on hand.
All of the sudden I'm getting these hankerings for sweets that I never really had before (I'm a salty food kind of gal). I'll blame it on pre-wedding jitters. I just knew I needed something slightly sweet with peanut butter (I used natural peanut butter) and once I found
this recipe from BrownEyedBaker
, I knew it was fate. Eric says these cookies are, "the best ever...how are they so soft and delicious?" His words, not mine, thus you should probably make them.