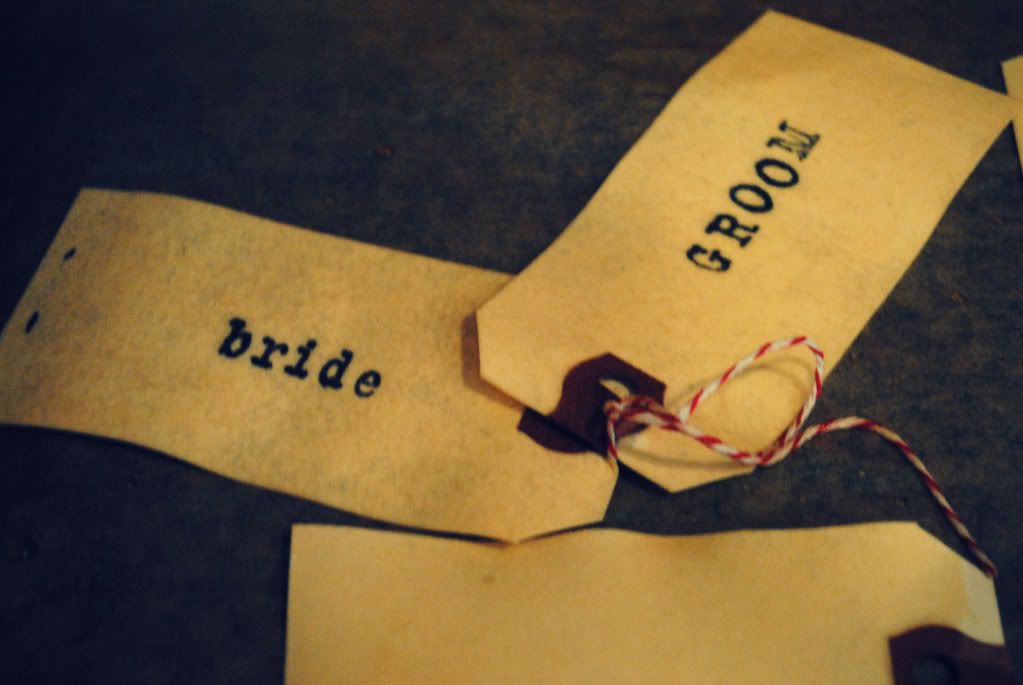 I don't want to reveal too much of the crafts I'm doing before the wedding as I want some it to be a surprise for the guests. That being said, I thought I'd share what I did for the seating place cards. I'll share as much of the wedding as I can once it's all said and done (plus my cousin, Ben, who's the photographer will definitely be posting the pictures on
his blog)
.
Since the wedding is in Mexico, I wanted to play to the travel aspect of the whole affair, so I decided to make the place cards look like old luggage tags. I bought the cards
here
, dyed them with coffee, and bought a stamp kit to name them with charcoal ink (note, the table number isn't on them yet--we haven't gotten that far yet!). I used some bakers twine (like used in my invitations
here
) on them as well. It was a simple craft and I can't wait to show you the end result once the big day arrives.
Have a great holiday weekend!