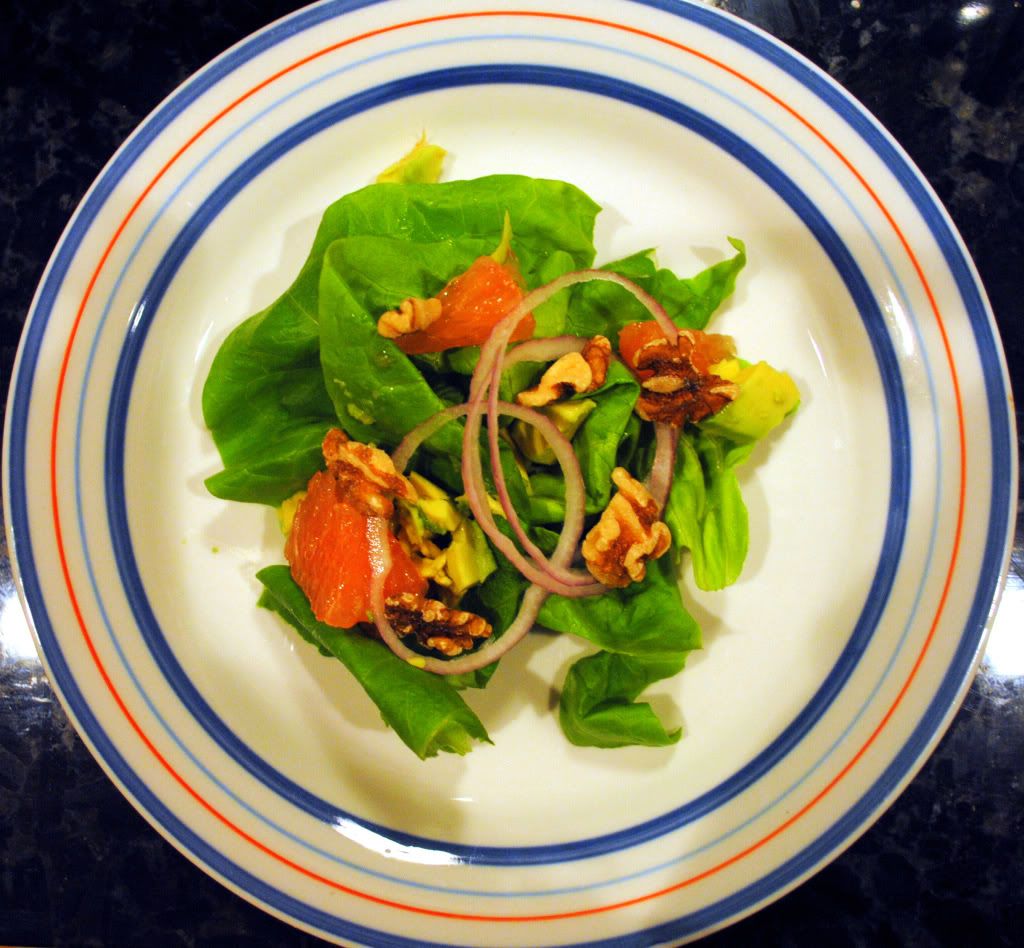 The best part about winter is that citrus fruits are in season. I loved eating grapefruit for breakfast as a kid and I remember that my mom would keep a crate of them in the garage to in order to keep them cold (they took up too much room in the fridge). Supposedly, winter is now over, but luckily, ruby red grapefruits are still ripe for the picking for a few more months and are as tasty as ever. I used
this recipe as a base
which combines two of my favorite fruits (avocados are technically a fruit, no?); also, I added lettuce (I used Boston Bibb), red onion and toasted walnuts to make it a bit more substantial.
Note:
the dressing may seem a bit salty at first taste, but it's actually supposed to be that way in order to offset the acidity of the citrus. Trust me, once you taste it, you'll realize that it meshes quite well.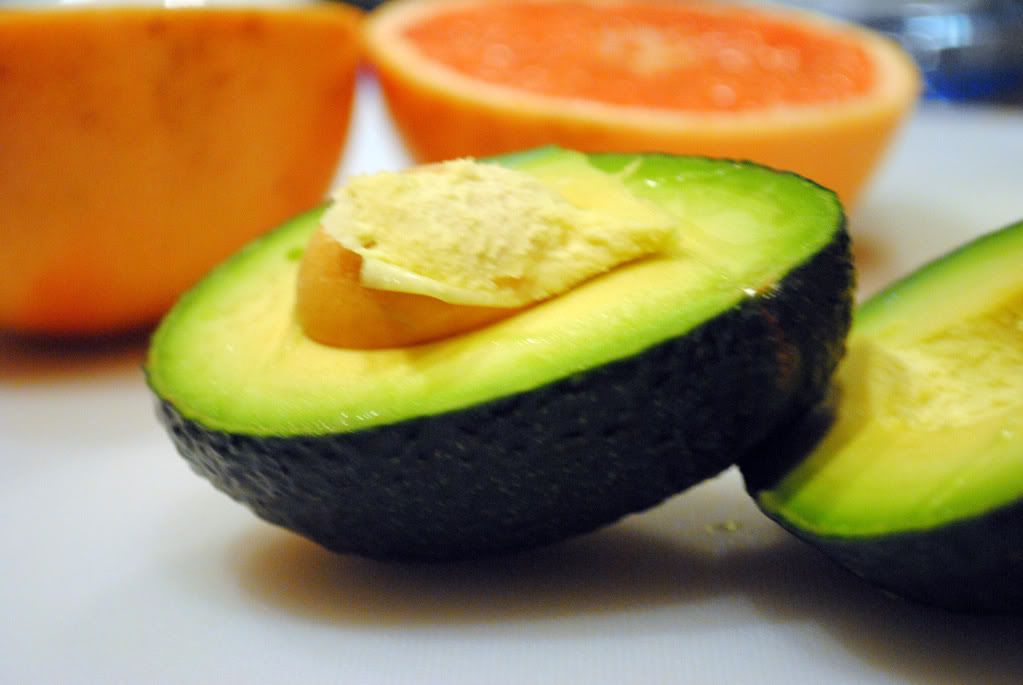 Pretty and healthy--what more do you need?