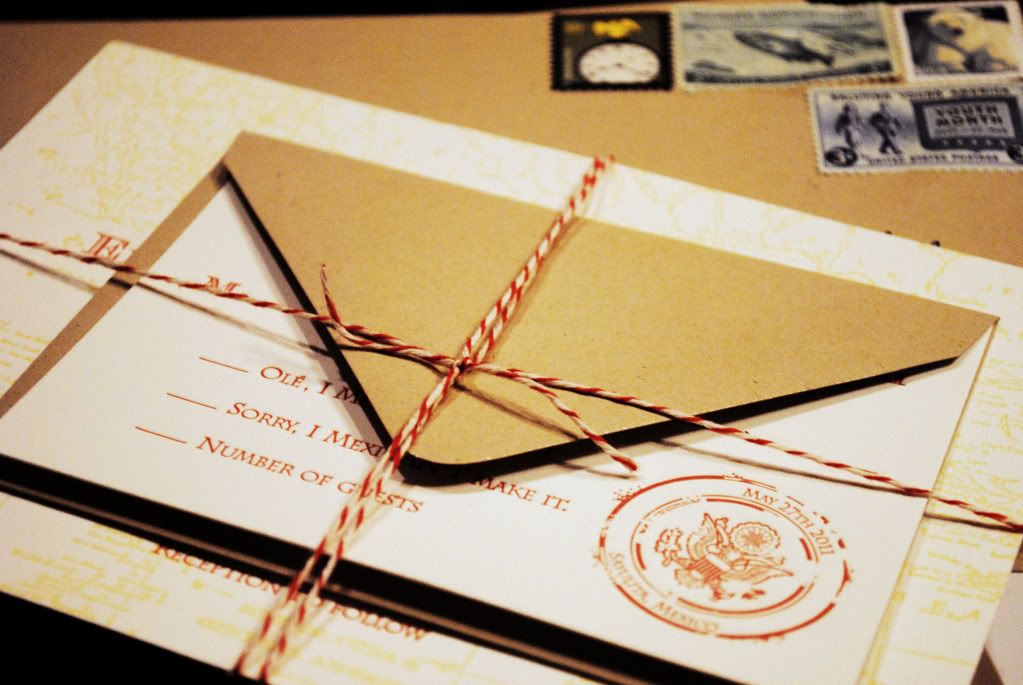 invitation + response card wrapped in a tidy bundle
Spring is slowly emerging, which to me, can only mean one thing: the wedding is nigh. In fact, at the beginning of the month, the day finally arrived when wedding invitations absolutely had to be sent (hell or high water). When I initially chose the invitations, I knew I wanted letterpress (I used
Aerialist Press
) and for a map to somehow be involved. After I checked those off my list, I wanted to put my own spin on the process without it being too time consuming. For example, I wrapped the contents in baker's twine and used brown, paper bag-like envelopes to make the invitation more package-esque. Also, to play up the destination wedding factor, I opted to use old, vintage stamps to make it appear that the envelope was coming from a far off land.
(Note: vintage stamps are usually marked up in value, making it more expensive that traditional postage but you can usually find some good deals on eBay. Also, plan ahead because I ran out before the invitations were finished.)
a roll of baker's twine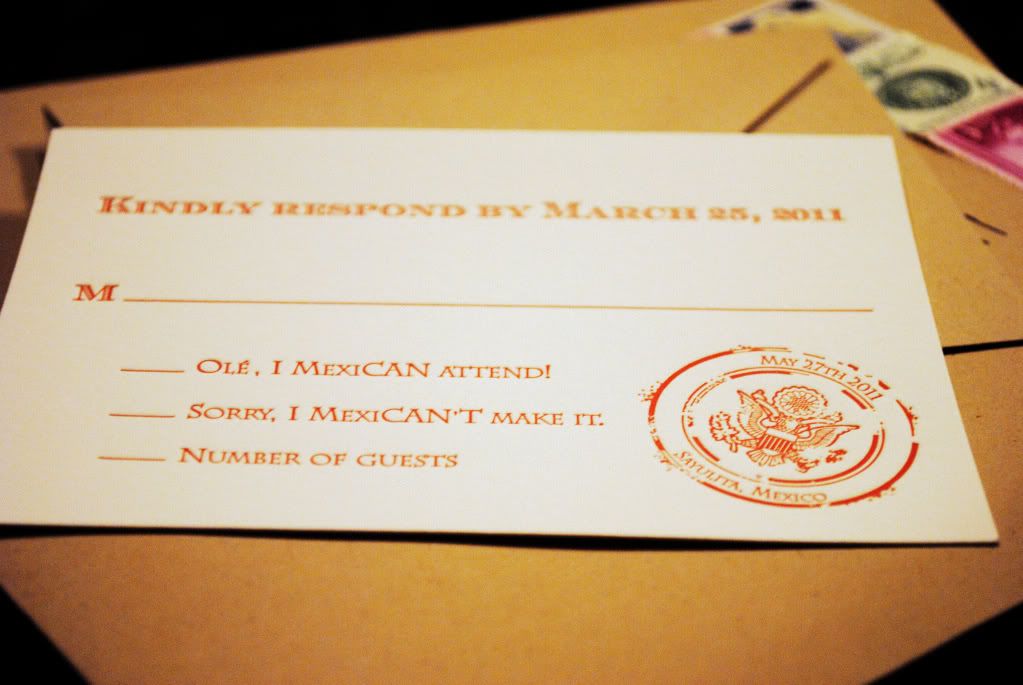 hope you mexiCAN make it!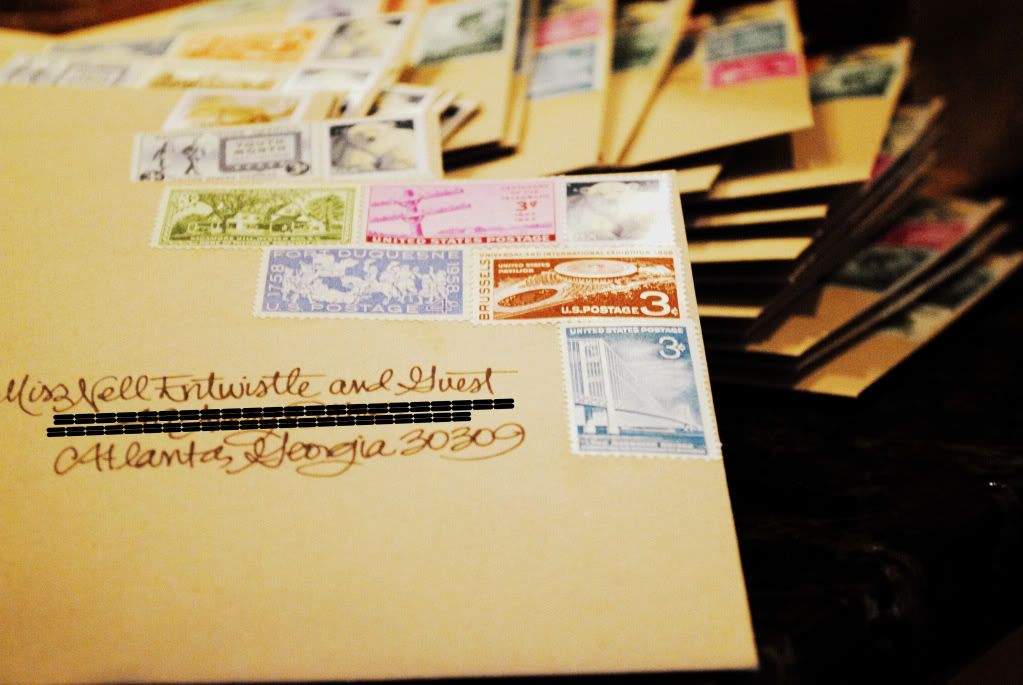 signed, sealed, delivered