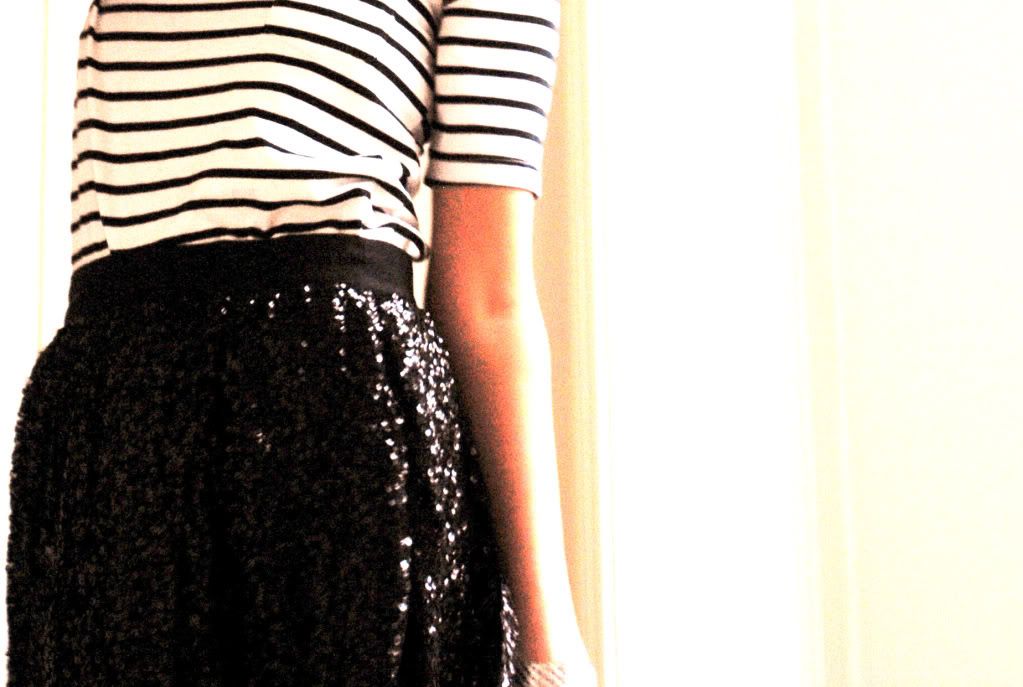 H&M dress (worn as shirt), J Crew skirt + shoes
These pictures are from a few weeks back from when the Refinery29 came to Chicago to shoot a short video with me. I bypassed posting these due to lack of lighting, but after a bit of editing, I was able to brighten them up enough to show you all. Although I'm trying to phase black out of my wardrobe in preparation for spring, I may attempt to get one more wear out of this skirt before I stow it away with the rest of the winter clothes. Although it was a total impulse purchase (to wear for a Christmas party,
shown here
), I have no regrets about buying it whatsoever. In fact, because I consider it a "statement piece," I want to hold onto this skirt until I can pass it on to my future daughter or niece; I think it will definitely be one of those items that they'll laugh at me about and ask to borrow for "Retro Day" during Spirit Week in high school.