When I graduated college and got my first 'real' job, I was guilty of frequently philandering my paychecks on new dresses and tops. Not to say that my love for shopping has waned (at all), but I've definitely become more aware of my shopping habits and try to make a conscious
effort to purchase things that I'll wear more than once. I have a handful of dresses in my closet from this time period (2007/2008) that sadly, have only been worn once or twice. Blogging has definitely made me more aware of my outfit choices (in a good way) and has also made me look at my closet with a more critical eye. I don't discount things in my closet as quickly as I used to and have becoming better at trying different items on together first before writing them off.
Take this Tibi dress that I uncovered deep in my closet, from years back. My roommate had first purchased it in purple and I subsequently fell in love with it. I had to have it--no questions asked; I think I ended up wearing it twice. Because the weather was arctic this weekend, I couldn't just wear one of these dresses in question underneath a blazer--I needed additional layers for warmth. I ended up wearing a plain black tee under the dress and topped it off with a blazer. Don't worry, I wore another coat on top in addition to scarf and gloves when I was outside.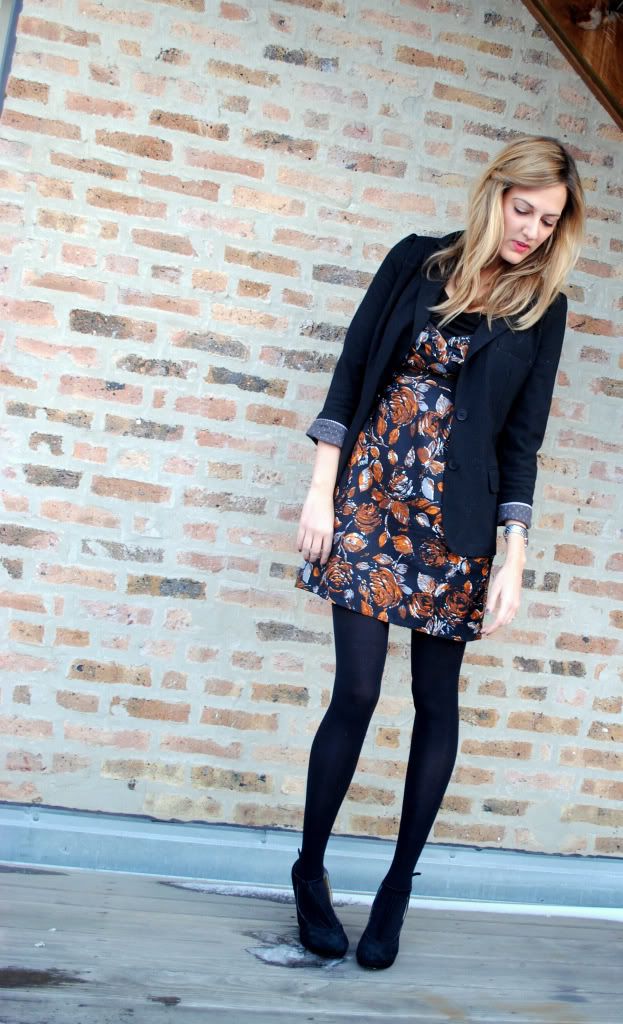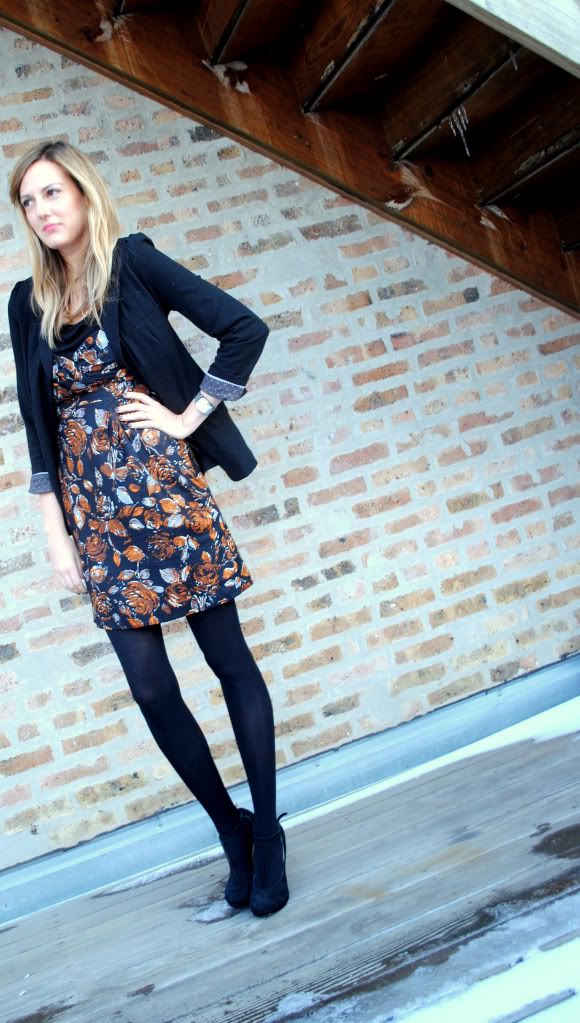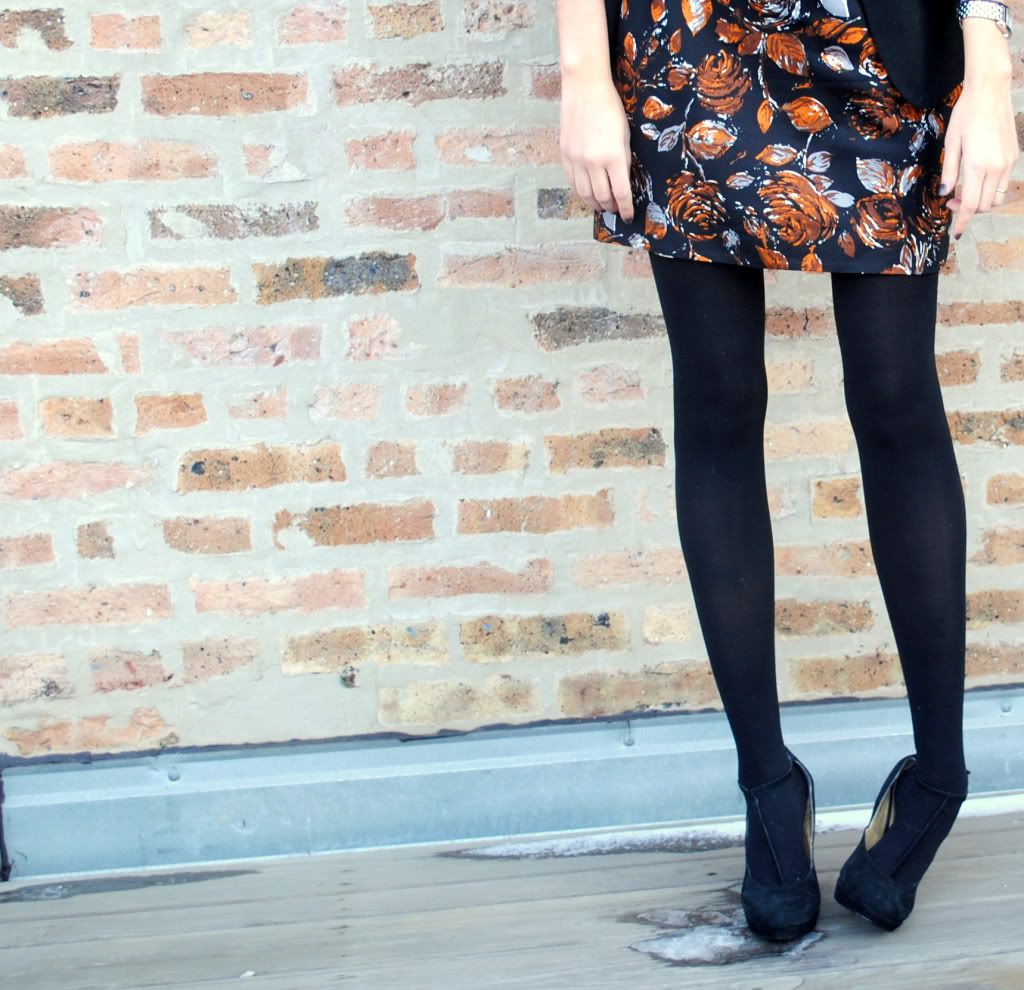 Tibi dress, Anthropologie blazer, HM tee (worn here), UO shoes (worn here)